Turf Grass Catio: Nature's Playground for Your Feline
The turf grass catio—a unique and natural sanctuary for your beloved cat. Experience the joy of watching your feline friend frolic in a safe outdoor environment, feeling the soft grass beneath their paws.
Why opt for a Turf Grass Catio?
The turf grass catio offers numerous advantages:
Maintenance-Free: Unlike real grass, turf grass doesn't require watering, mowing, or fertilizing. It stays green and lush year-round.
Safe and Clean: Turf grass is designed to be non-toxic and safe for pets. Plus, it's easy to clean, ensuring a hygienic play area for your feline.
Feels Like Nature: High-quality turf grass mimics the feel of real grass, allowing your cat to enjoy a natural experience without the drawbacks of organic grass.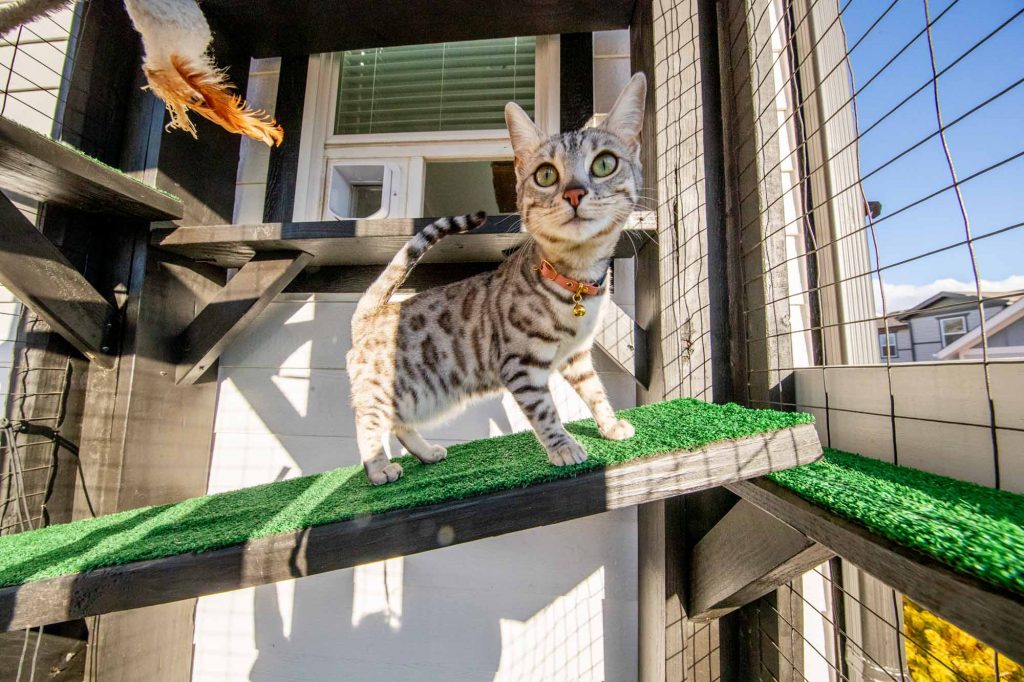 Experience the Turf Grass Catio Difference Today!
Ready to upgrade your cat's outdoor space with the convenience of turf grass? Reach out to us and let's make your cat's dream catio a reality.