Catios for Sale | Services
Whether you choose a style you like or not, Cat Topia gives the customer the option for a full custom catio service. Our custom outdoor cat enclosure service includes a step by step process that includes meeting with the client, custom catio design, build and install. 
The custom catio option lets your imagination run free: build the catio for you and your cats dreams!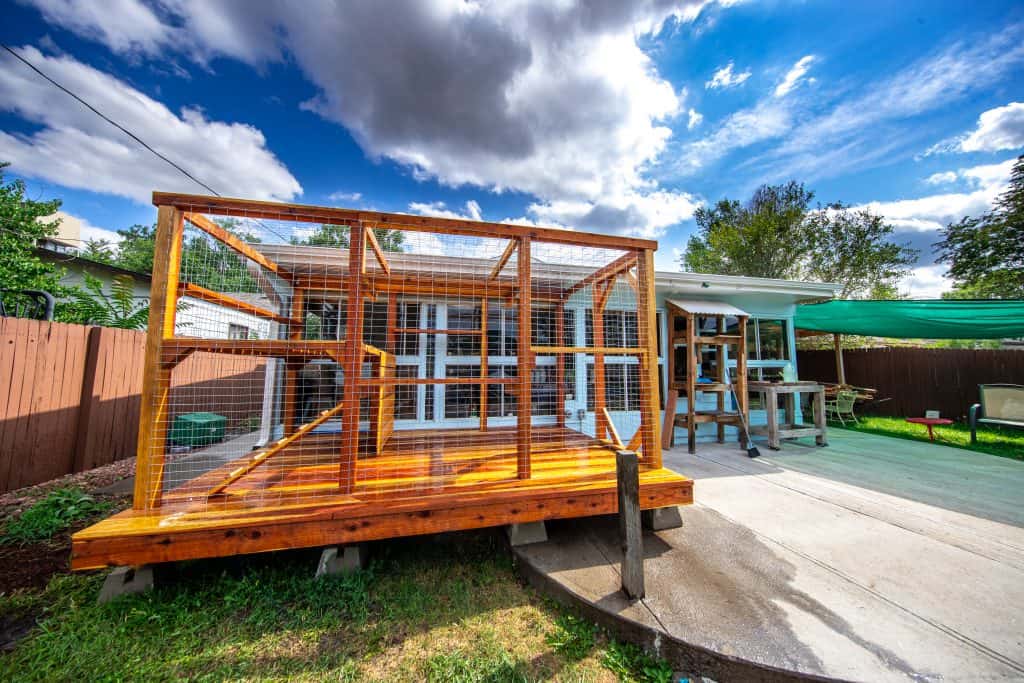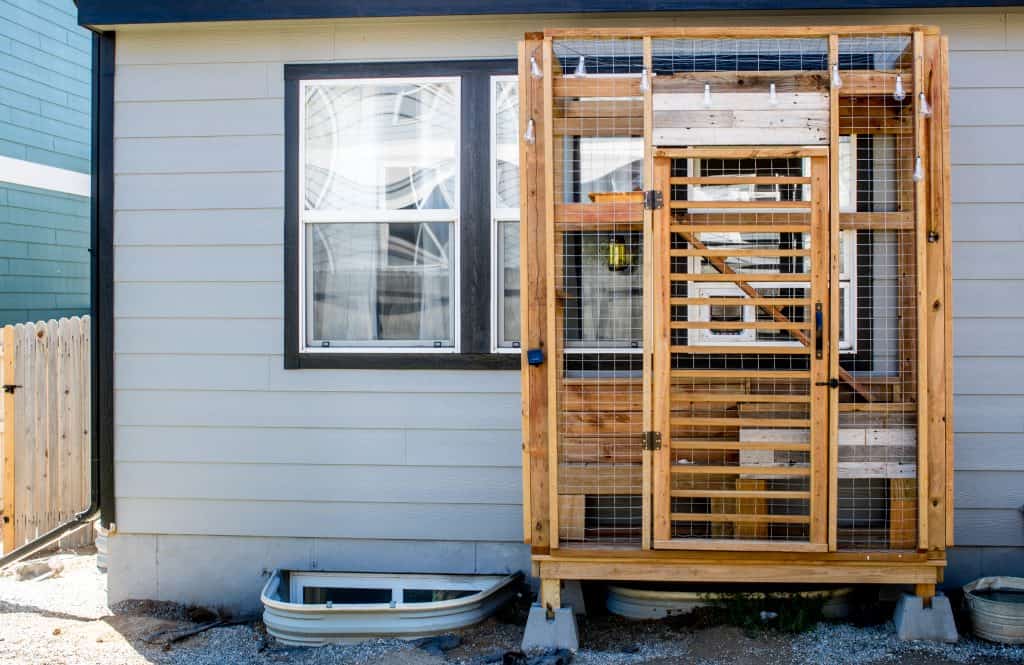 Check out what recent catios we've worked on! This service provides a variety of outdoor cat enclosure plans that may fit your taste! So browse through multiple catio plans to see what catios we have for sale! If you find a recent catio plan you like, we can design a catio around it and build one that meets your criteria!
If you like a certain catio style, work with us so that we can create a custom catio that fits your style and your area.
Contact us to get your dream catio started!
What Our Customers Have to Say
"I've had a cheap, kennel setup of a catio for a couple years now and I decided to get an upgrade once I saw the photos on Cat-Topia's site. The catio was built yesterday, and wow, super solid build with plenty of options to sit and scratch for my house panthers. The most exciting part: my shier cat, who wouldn't use the cat door to go into the old setup by himself for years, went out this morning all by himself in the new catio and is sitting on the highest ledge. He clearly need that extra height to feel safe. If you want a solid, safe place for your kitties, Cat-Topia are great guys who aim to please both their human and furry customers alike."
Misty Rowe
Cat Topia Customer
I got lucky and found this company on Facebook. Within days, they had driven up to Louisville, given me an estimate and built a super fabulous catio. They listened to everything I said and made sure what they built met my needs. Not too big to infringe on my own patio, but big enough for the cats to access via a window and love. I was worried about altercations with my neighbor cat and they accommodated me with a 3 foot high wood base. I was worried about small kittens (I foster) getting out through the wire and even though that was probably never going to happen, they put on wire with smaller openings. Their prices are reasonable. Their service is great. And the quality is solid. If I were you, I'd hire these now while they're still in the early stages of their business because it won't be long before they are swamped. I actually plan to have them build ANOTHER one off my second floor kitten foster room so my fosters can also get some outdoor air and smells. Can't wait for the weather to improve so my kitties can go out there all the time.
Ann Suthard
Cat Topia Customer
WOW... these guys are AMAZING! Like most curious kitties, my 2 sweet kittens were just "scratching" to get a taste of the outdoors. Only problem was that I live between two busy streets so I obviously didn't want to let them roam free. I thought "wouldn't it be great if I could let my fur babies outside without the fearing the worst?"... Cat-Topia to the rescue!! I couldn't believe this was actually a thing! Not only is an outdoor cat house (that the kitties can get to from inside the house) an amazing concept, but Sky and Lance are the kindest, most personable contractors I've ever had! Flash forward- the kitties are the happiest they've ever been and I no longer have to worry about their safety while they play outside. I 100% recommended Cat-Topia to all the kitty owners out there, you won't be disappointed!
Erica Shirley
Cat Topia Customer