Bessie Hurley
Glenoma, Washington
I just had my medium sized outdoor, covered deck turned into a catio with ramps and perches. It was a custom job and the project turned out great. It looks nice and will give my cats a safe outdoor space to enjoy. It was finished in a very timely manner. The guys were very friendly and professional.
Greg Coghill
Bedford, Virginia
Thank you, Lance and team, for our Catio in Bedford, VA!
Ross Sharpe
Alexandria, Louisiana
After a lot of searching online and deciding to go with Cat Topia to build a shelter for our two feline friends. The quality of craftmanship is amazing. It turned out even better than in their website photos....and they were stunning. There is quite a few choices to chose from, and they work with their clients to construct what is best for the cats and the purchaser. The design is a collaboration between the designer and the clients wants and wishes Our two cats are strays and they both decided to adopt us as their caregivers. Buster, the male is about a year and half old, and Misty, the female is about a half a year old. They are inseparable now. Misty was found one day by the guy that cuts all our lawns. The day he discovered her it was getting over 100F and he noticed she was in distress and just a stray kitten...she was but 3 to 4 weeks old and had an eye infection and a bad cough. He mentioned it to me and we went down and brought her home. Took her to the vet the next day and we got some ointment for her eyes and some medication for a viral infection. She was abandoned. We decided to keep her. Her cough and viral infection cleared up nicely but the eye couldn't be saved. So that is why we decided to get an enclosure built for her mainly but for the male as well. It will keep them both safe and happy together and allow them to play out in the open instead of just stuck indoors all the time....which should add to their own individual personalities. They were watching and listening to all the construction as it happened, and I mentioned to the two fellows that constructed the catio that they were being monitored and supervised every step of the way by our two cats. Now all I have to do is get some of their favorite stuff in their they can play with. The catio was built up against our master bedroom and the back is open to our patio doors, so the cats can come into the house and back outdoors at their own will. Thanks Cat Topia and Lance for working with us and making our two cats very happy and keeping them safe.
Alexandria H
Wilmington, North Carolina
Best catio builder ever! 🐈🐱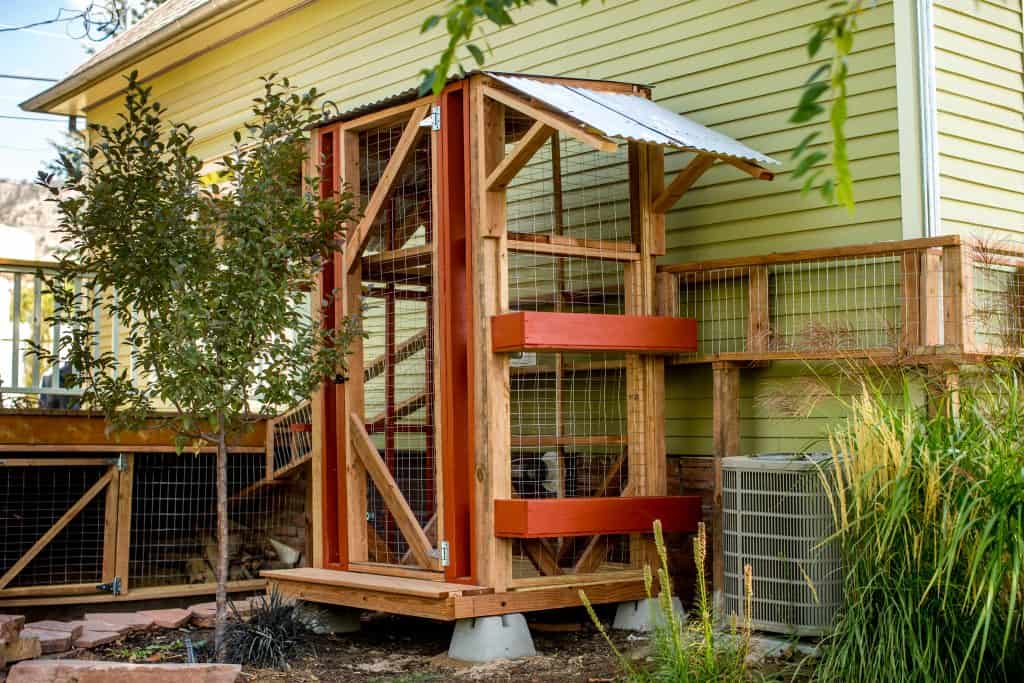 Tiffany Tan
Lakewood, Colorado
My new catio is well built and beautiful! Cat Topia did a super job!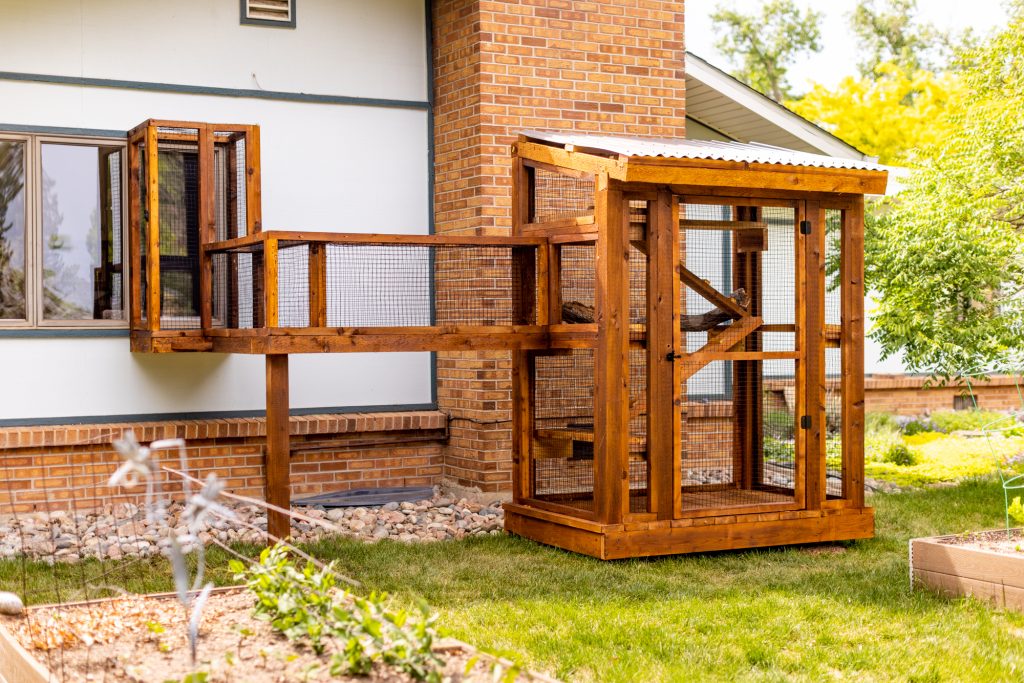 Tressa McDaniel
Queen Creek, Arizona
Lance is an incredibly nice and wonderful person to work with. His building and artistic skills are quite impressive. We are extremely happy with our catio.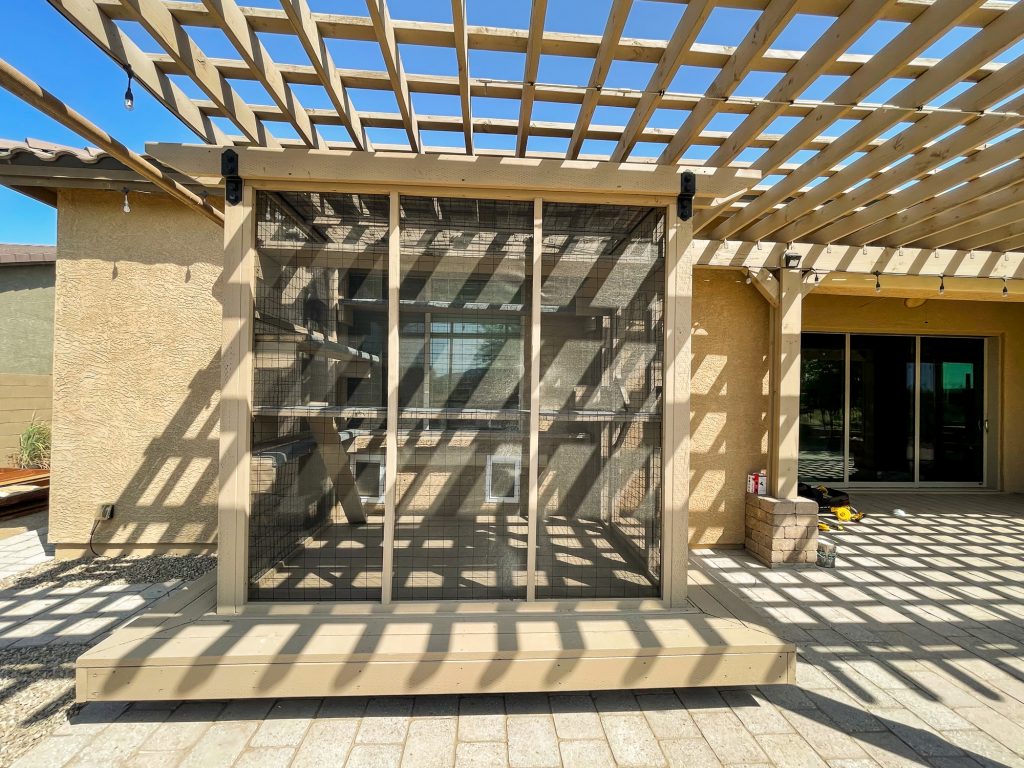 Salli Cook
Denver, Colorado
Amazing Catio builders! Professional team! Quality construction! 100% cat approved! Couldn't be more pleased with the service they provide and the passion they have for keeping cats happy and more importantly...SAFE! Thank you Cat Topia for being a part of our lives!
Kim Haller
Fort Collins, Colorado
So glad I found Cat Topia! Once scheduled, the work was completed quickly and is high quality. Call these guys for a great outdoor space for your kitties!
Nick Reichert
Denver, Colorado
I love Cat Topia because they build the highest quality catios with top of the line designs and customize your catio to your needs! My cats are going to love their catio!
Jenevieve Zaya
Sedona, Arizona
Amazing! Superb high quality craftsmanship and very accommodating to all my particular requests. I will definitely recommend this company to anyone who wants to build a cat patio. I did my research on this and they were by far superior in construction, design, safety and building materials. They crafted my three felines a magnificent home attached right to my RV! Now I can feel safe leaving them to frolic and play when I'm not home and they still have the joyous experience of the great outdoors. 10 stars for Cattopia.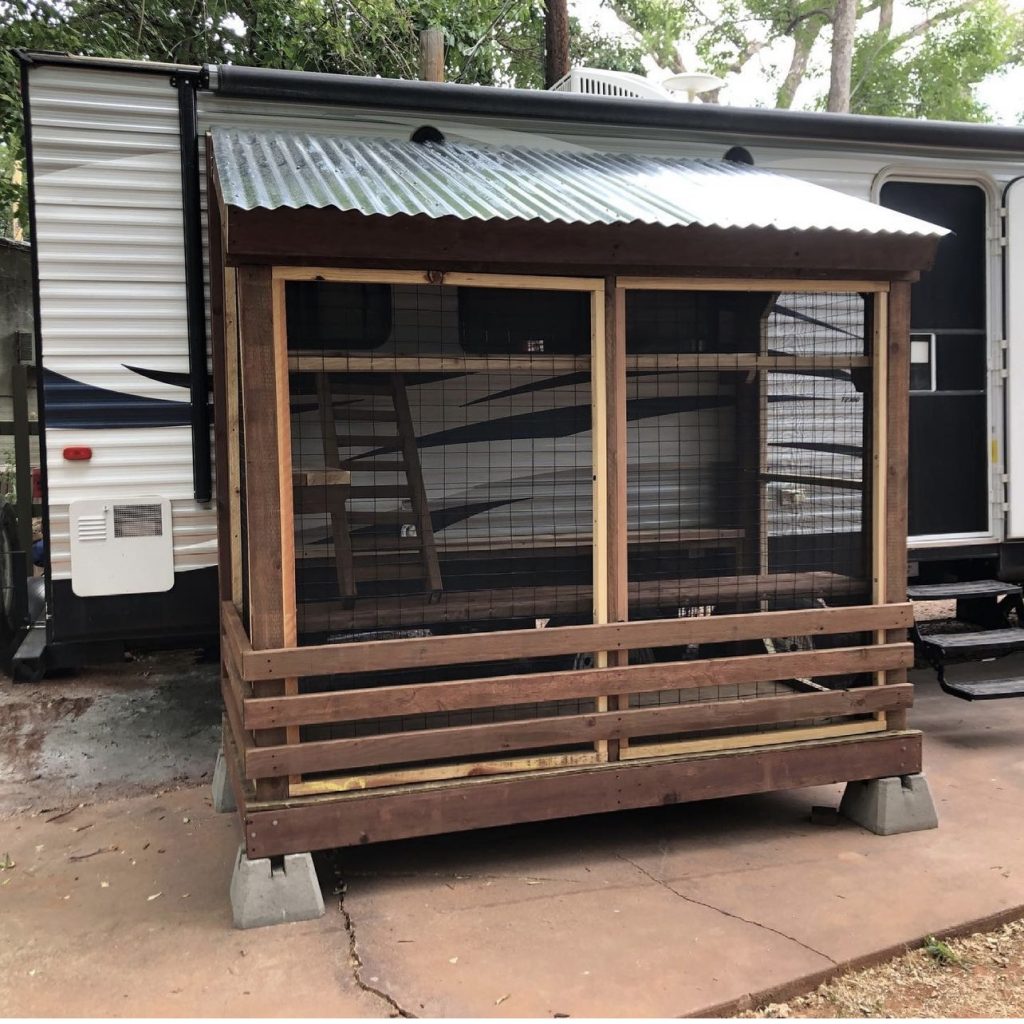 Toni Upper
Durham, North Carolina
I am so happy with my Catio! ( and the kitties are too!) Rich with catopia went above and beyond! He is very talented…and dedicated in making a great " playhouse" for my cats! He treated me as if I was a VIP of the company….that's truly how I felt! Good quality and perfection work. Thanks so much catopia !
Danielle Zitkus
Rio Rancho, New Mexico
I had a custom one built and also got a window box. The cats love their new hangouts! The structures are very secure (we had over 50 mph wind gusts yesterday) and both structures held up beautifully. Both structures are accessible through windows on the house, and I was also able to get pet doors that let the cats go freely back and forth. The cats love being out there in the mornings and in the evenings when it's cooler. The custom built structure has a clear roof so the cats can even enjoy it when it's raining out. I'm so glad that my pets have a safe places to enjoy the outdoors but are safe from outdoor dangers. Thank you very much!
Dr. Eve Shaw
Coarsegold, California
I had a wonderful experience working with Sky and Lance from Cat Topia Catios, and the structure they built for my pets is amazing! I am especially pleased with the quality of construction, as well as the planning that went into the project, and the speed and care with which the construction was completed. My kitties are having a great time exploring their new space!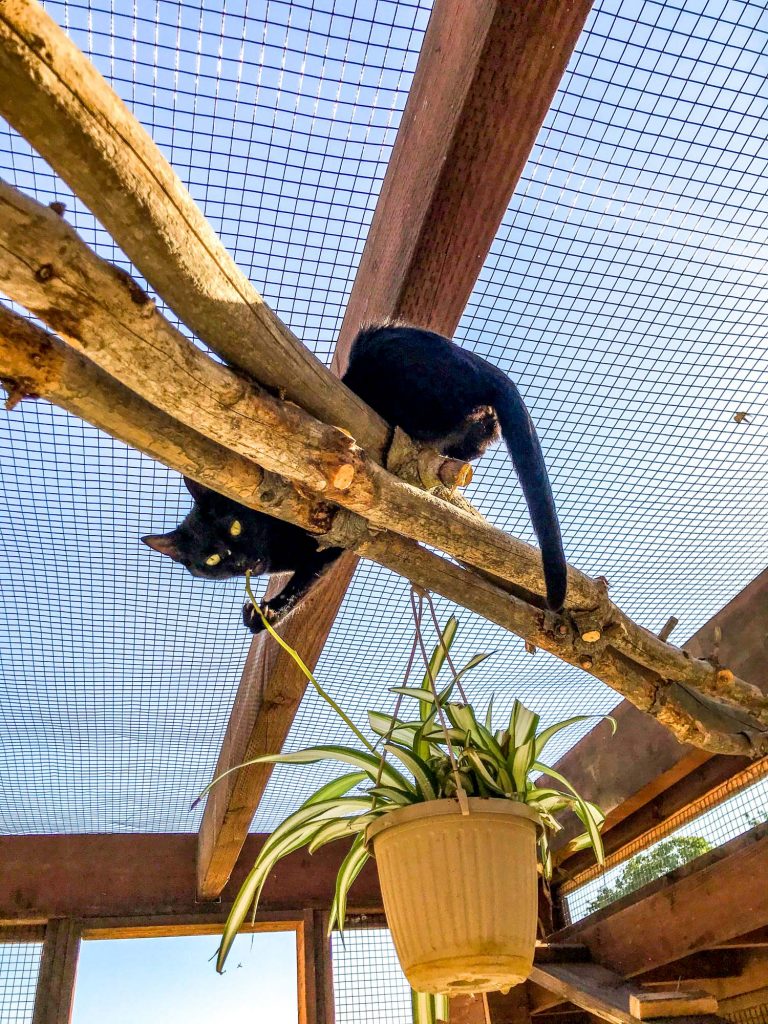 Mike Irizary
Barrington, Illinois
Sky and Lance the proprietors are super nice and make you very comfortable with the entire process-design, quotation, build, and questions. Their work is artisan and craftsman in its design and creativity, implemented with outstanding and high quality carpentry. I highly recommend their work. Our catio was large and complex and they knocked it out of the park.