North Carolina's Top Catio Service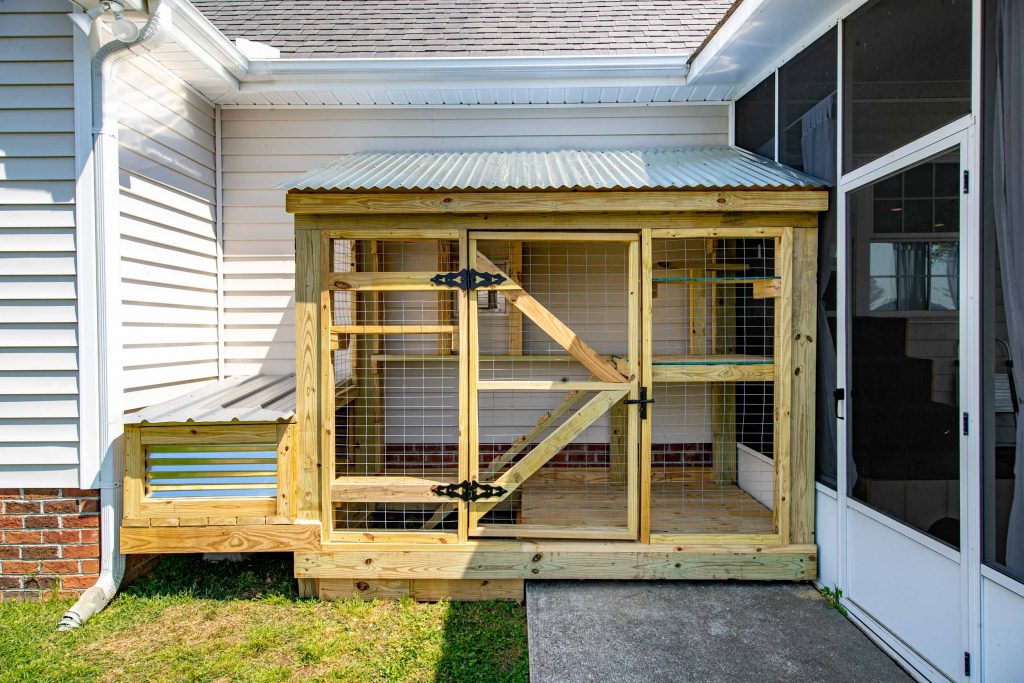 Cat Topia in North Carolina
There is a reason why Cat Topia offers catio builders in North Carolina. The reason:
Domesticated house cats are at risk when exposed to the outdoors. It's not only the environment that can effect a cats health, but animals like fox, black bears, cougars, wolves, and bob cats can threat a cats life.  
North Carolina is a place we are proud to belong in because we are able to give cats a life they want through outdoor cat enclosures. With Cat Topia you will get:
Catio Design/Blueprints
Experienced catio builders that build and install the designed cat enclosure!
A cat enclosure build able to withstand prey
Give your cats some shade and let us design a catio roof with the enclosure
Multiple cat perches to gain the best views.
North Carolina Catio Pricing
Minimal catio price in NC is $6,000

Cat Topia has a wide range of cat enclosure add ons. If you decide to upgrade your cat house, additional costs will be included. 
We charge by the square foot
Add additional cat shelfs
Cat Tunnels
Lumber types offered:
Painting/Sealing

Choose a paint or stain color

Roofing Upgrades

metal roofing
shingle roofing
open roofing
List of Predators in North Carolina that threaten cats
Coyote
Black Bear
Racoon
Bobcats
Large Birds
Wolf
Cougar
Fox
Ready for us to build your cat enclosure? Send us an inquiry!