A Purrfect Match: Outdoor Cat Enclosures Connected to a House
Cats are wonderful pets and bring joy to our lives, but it's important to give them a safe and comfortable environment to explore. That's why we're proud to showcase our collection of outdoor cat enclosures that are connected to a home.
These innovative cat enclosures provide the perfect balance of indoor comfort and outdoor adventure for your feline friends. They are designed to connect seamlessly to your home, providing your cats with easy access to the great outdoors. The enclosures are made with high-quality materials and are built to last, ensuring that your cats will have a safe and secure space to play and explore for years to come. 
In our photo gallery, you'll find a range of outdoor cat enclosures that are connected to homes, from large and spacious designs to more compact and intimate spaces. You'll see how the enclosures are integrated with the homes, and how they provide a seamless transition from indoor to outdoor living. You'll also get a glimpse of the happy cats who call these spaces home, enjoying the freedom and adventure that they provide.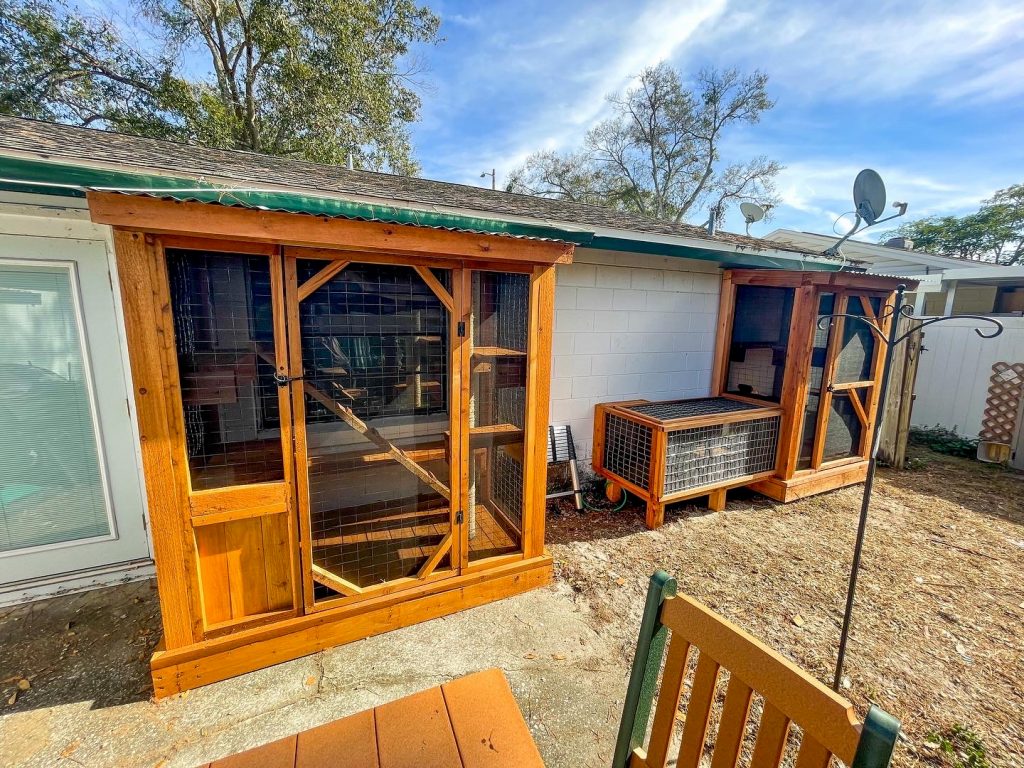 Our enclosures are not only practical, but they also add a touch of style to your home. The designs are beautiful, with a range of styles to choose from, so you can find the perfect one to match your home's aesthetic. Whether you prefer a sleek and modern look or a more traditional design, we have something to suit every taste.
So, whether you're a proud cat owner looking for a safe and comfortable outdoor space for your feline friends, or you're simply curious about these innovative cat enclosures, our photo gallery is the perfect place to start. Browse our collection and find the perfect outdoor cat enclosure connected to a house!
At Cat Topia, we're committed to providing the highest quality outdoor cat enclosures to keep your feline friends happy and healthy. Contact us today to learn more and to find the perfect solution for your home.