Colorado's Top Catio Service
Recent Catio Builds in Colorado
Sunnyside Neighborhood, CO: $12,750
Berthod, Colorado: $35,000
Arvada, Colorado Price: $12,250
Arvada, Colorado: $15,000
Boulder, Colorado: $15,000
Aurora, Colorado: $15,000
Thorton, Colorado: $8,000
Lafayette, Colorado: $11,000
Fort Collins, Colorado: $12,000
Denver, Colorado: $18,000
Denver, Colorado: $15,000
Boulder, Colorado: $12,000
Catios are an important role in the health of a cat. Cats are eager to explore so if they are always indoors, they will want to venture outside more. However, lost cats are common so catios are the solution for safe outdoor freedom. Work with the best catio builders in Colorado. 
---
With Cat Topia you will get:
Free site visit
Catio design
Professional catio builders
High quality cat enclosures
Well protected cat house
List of wild animals in Colorado that threaten cats 
Coyote
Fox
Racoon
Rattlesnake
Bobcat
Eagle
Owls
Hawks
Domesticated Dogs
Mountain Lion
$155-$250 per square foot depending on catio
Minimal catio price starting at $3,000.
Free at home site visit
Fast catio completion time
Cat Topia has a wide range of catio add ons. If you decide to upgrade your catio, additional costs will be included.
Add additional cat shelfs
Lumber upgrades offered
Painting/Sealing
Roofing Upgrades

metal roofing
shingle roofing
open roofing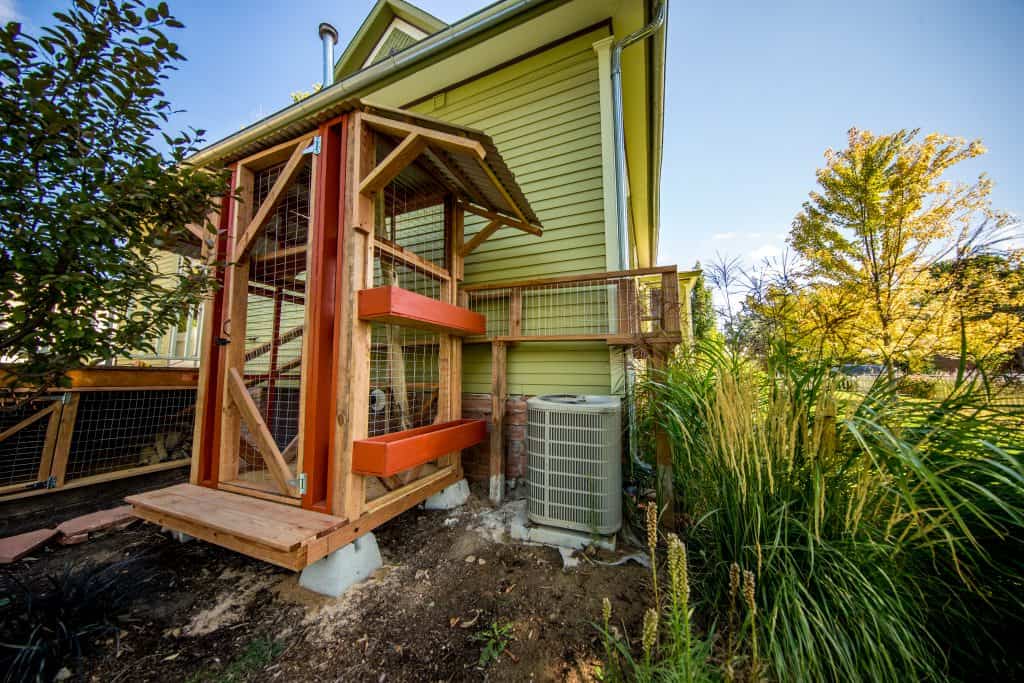 Our partnerships within Colorado is aimed to educate cat owners catios. Our mission is to reduce cat homelessness in Colorado and improve cat care. We give back to our partners by donating a percent of our Colorado revenue to these shelters.  
Find Your Colorado City
Explore the list of cities we service in Colorado