West Virginia's Top Catio Service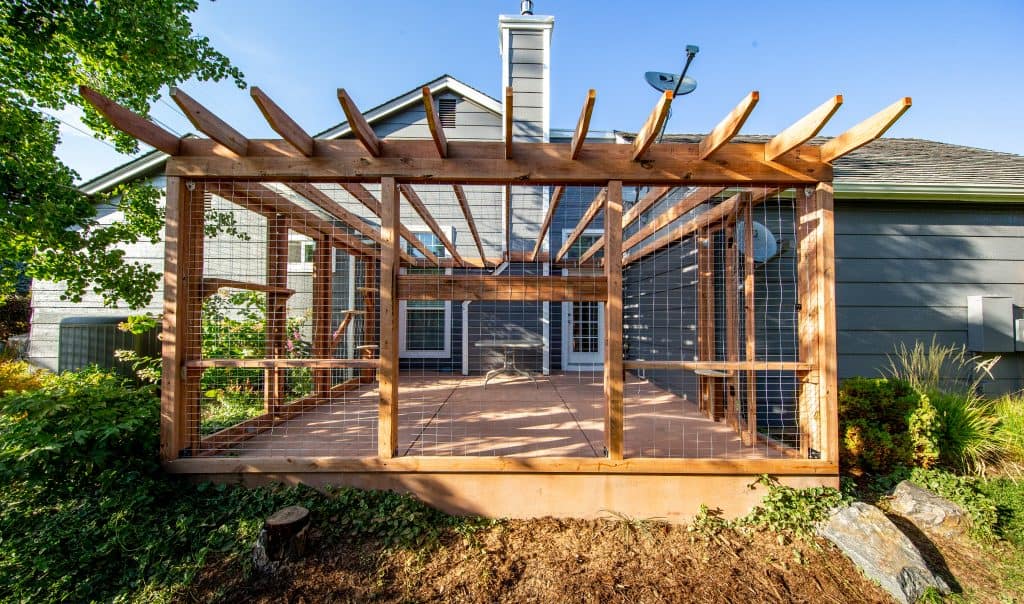 Cat Topia in West Virginia
There is a reason why Cat Topia offers catio builders across West Virginia. The reason:
Wildlife is everywhere, and domesticated cats are at risk when exposed to the outdoors. While, the weather can pleasant most times of the year, wild animals prowl urban areas for prey. 
Our catio builders can be accessed across the state, because we believe outdoor cat houses are able to give cats a life they want through outdoor cat enclosures.
---
With Cat Topia you will get:
Cat house Design/Blueprints
Experienced Catio Builders
A cat enclosure build able to withstand prey
Multiple cat perches to gain the best views.
List of wild animals in West Virginia that threaten cats 
Coyote
Black Bear
Racoon
Timber Rattlesnake
Bobcat
Owls
Hawks
Domesticated Dogs
Mountain Lion
Fox
Timber Wolf
Copperhead Snake
Minimal catio price is $6,000
Cat Topia has a wide range of catio add ons. If you decide to upgrade your catio, additional costs will be included. 
Add additional cat shelfs
Lumber upgrades offered
Painting/Sealing

Choose a paint or stain color

Roofing Upgrades

metal roofing
shingle roofing
open roofing