Catios Built in California
California's Leading Catio Service
Catios play an important role in the health of a California cat. Cats are curious by nature and eager to explore. When cats are always indoors, they are likely to become overweight and irritable. Outdoors cats impact the natural wildlife, and are put at risk of being lost, injured, or killed. Catios provide a safe space for cats to enjoy the outdoors without the risk of being lost or harmed. 
Working with Cat Topia you get:
Custom Design
Build/Install
Experienced Builders
High Quality Cat Enclosures
Well Protected Cat House
Free RING Camera
For more information, review our catios for sale page or our custom cat enclosure page. i
California is home to an abundance of wildlife, especially birds. However, outdoor cats pose a threat to California's bird population. This issue can be easily managed with a cat enclosure.
Minimum Catio Price: $2,500
Cat Topia charges between $55-$85 per square foot depending on size. Upgrades will also be an additional cost.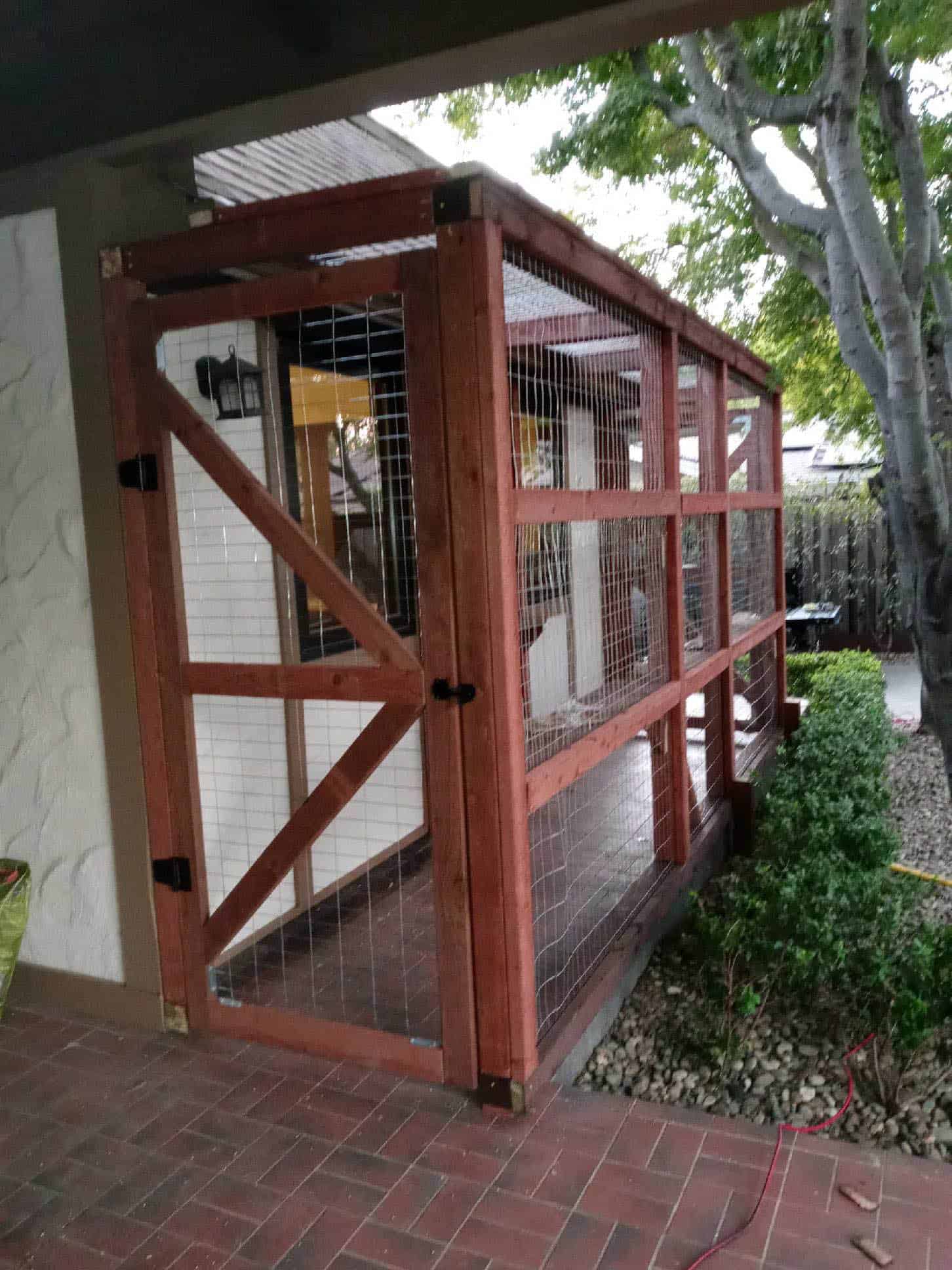 Catios | California | Cities
Serving 30 cities across California
1.     Los Angeles 
2.     San Diego 
3.     San Jose 
4.     San Francisco 
5.     Fresno 
6.     Sacramento 
7.     Long Beach 
8.     Oakland 
9.     Bakersfield 
10.   Anaheim 
11.   Santa Ana 
12.   Riverside
13.   Stockton 
14.   Chula Vista 
15.   Fremont 
16.   Irvine 
17.   San Bernardino 
18.   Modesto 
19.   Oxnard 
20.   Fontana 
21.   Moreno Valley 
22.   Glendale 
23.   Huntington Beach 
24.   Santa Clarita
25.   Garden Grove
26.   Santa Rosa 
27.   Oceanside 
28.   Rancho Cucamonga
29.   Ontario 
30.   Lancaster 

PHS/SPCA, a private non-profit organization guided by the humane ethic, builds healthy relationships between people and animals by finding homes for 100% of our healthy dogs & cats, housing a renowned wildlife rehab center, and providing other vital community services.
PHS/SPCA has started a pet food bank for those in need of assistance during the unprecedented times. As of this week, they've enrolled over 360 pets in the food bank since April and have given out over 7.5 tons of dry food! They are in need of more cat products and can accept donations of unopened dry or wet food, and unopened cat litter. Please donate to their efforts if you can! You can find more information about our pet food bank here:
https://phs-spca.org/foodbank/