Florida's Top Catio Service
$100-$200 per square foot depending on ad-ons and size.
Minimal price for our catio services is now:

$3,000

Cat Topia has a wide range of catio add ons. If you decide to upgrade your catio, additional costs will be included.
Want to see more information about our outdoor cat enclosure services? Browse through our services page.
Please fill out our catio inquiry form to get started with your catio build!
Services provided in counties that are colored RED
We know the love people in Florida have for their cats, and we are proud to offer our catio builders within the state. 
Catios play an important role in the health of a cat. Cats are eager to explore so if they are always indoors, they will want to venture outside more. However, cats pose a risk on themselves as well as nature when exposed to the outdoors. Therefore, catios is the best solution for safe outdoor freedom. 
 With Cat Topia you will get:
Catio design
Professional catio builders
High quality cat enclosures
Well protected cat house
Recent Catio Builds in Florida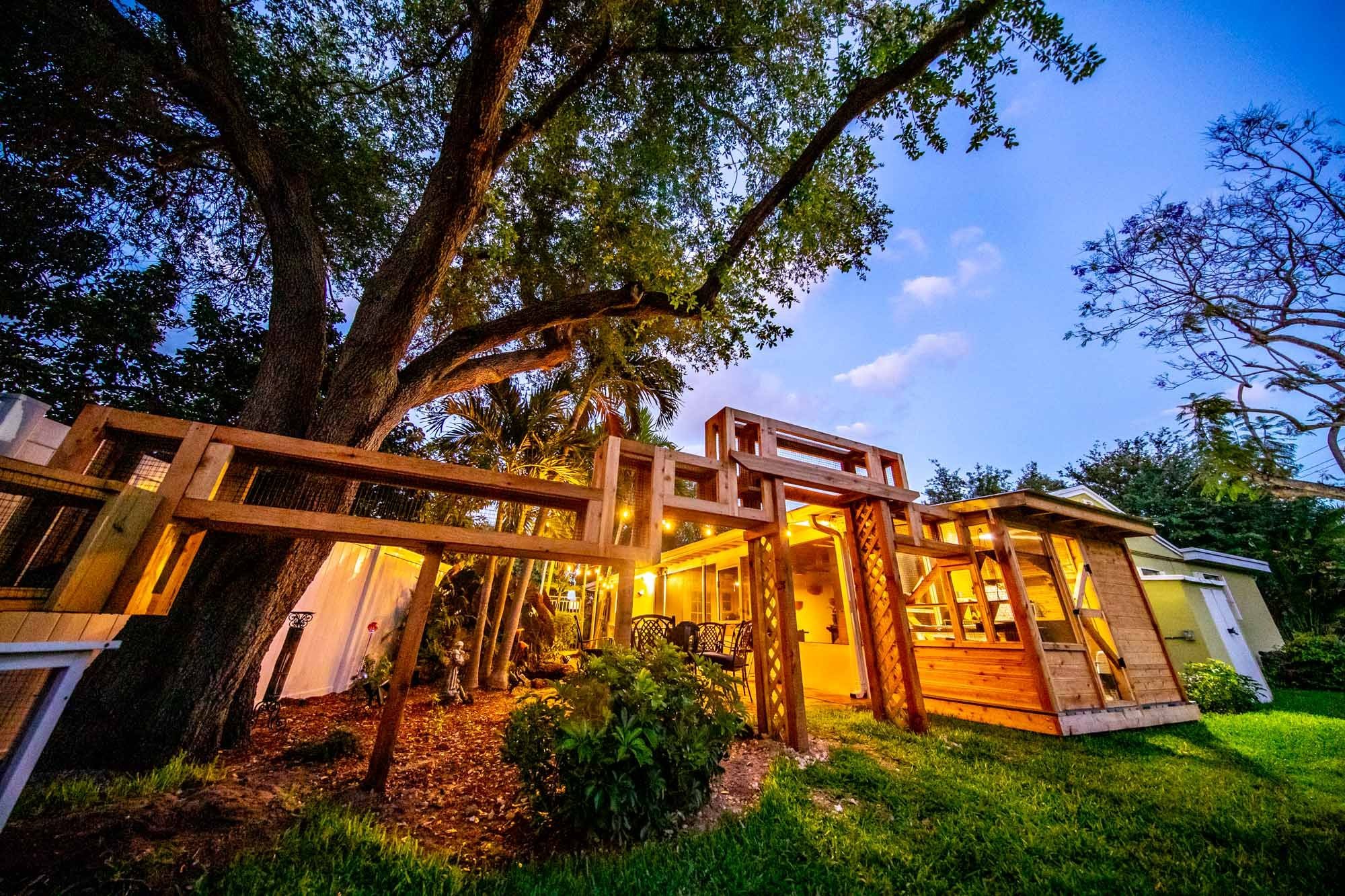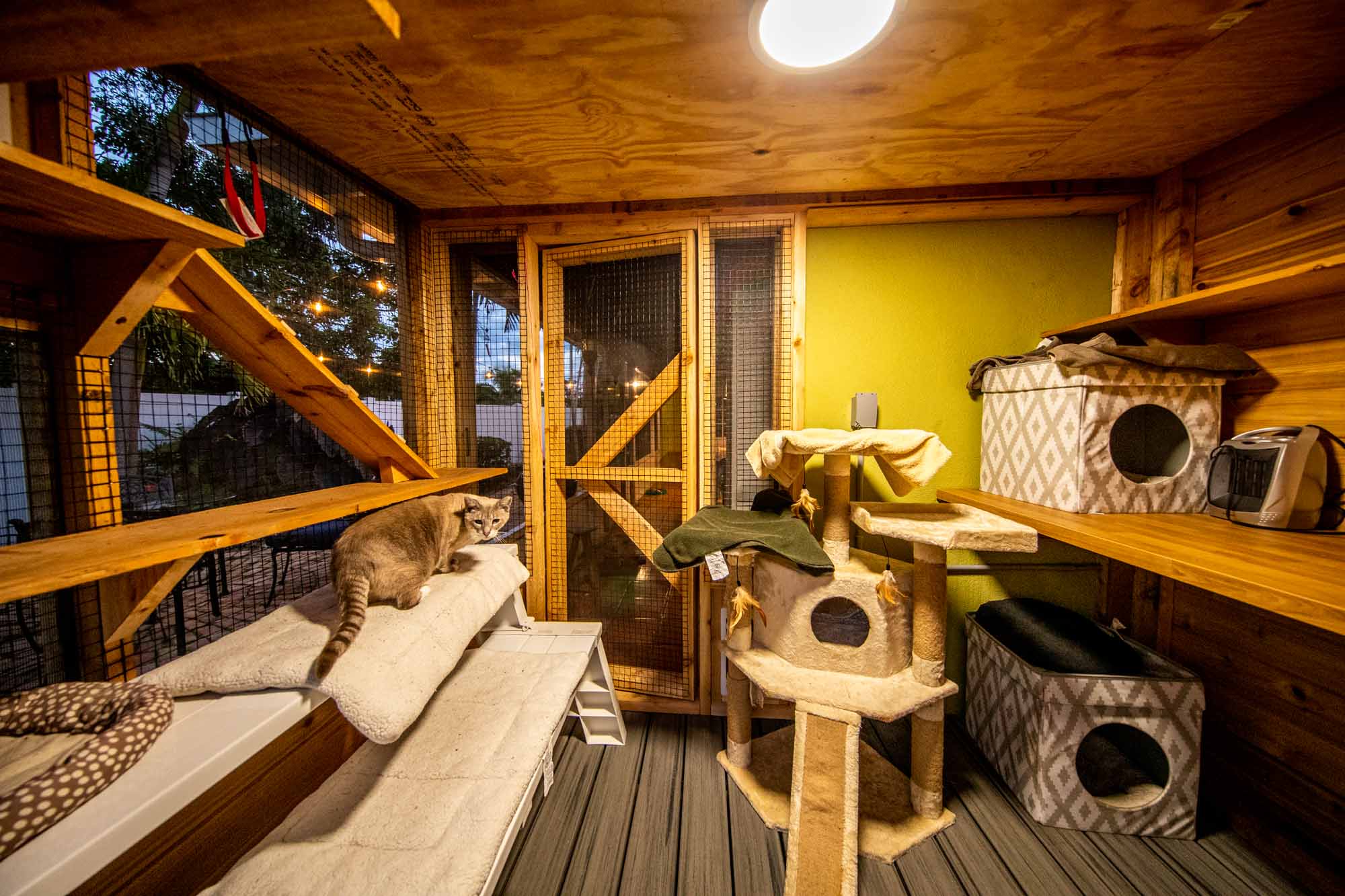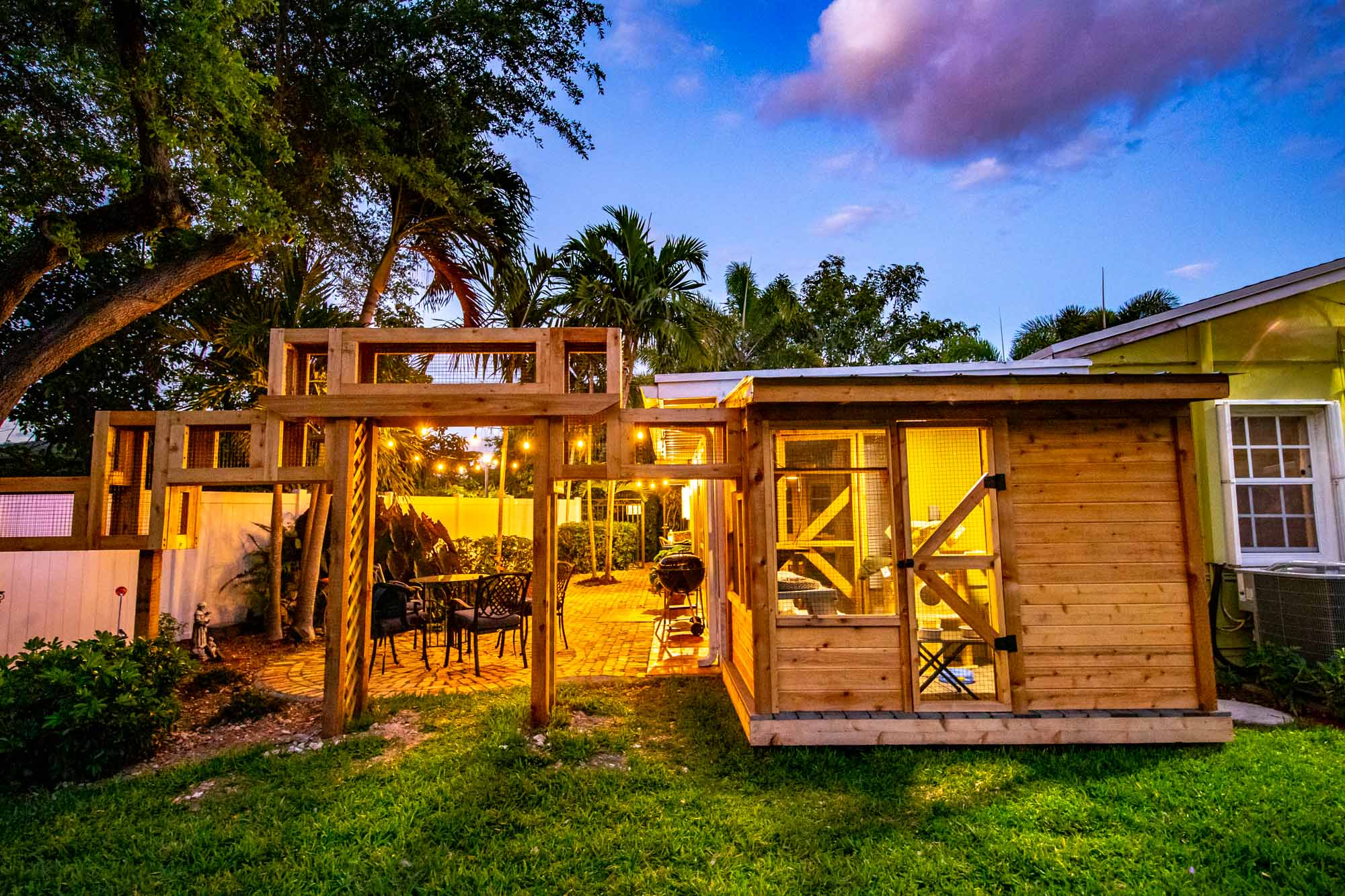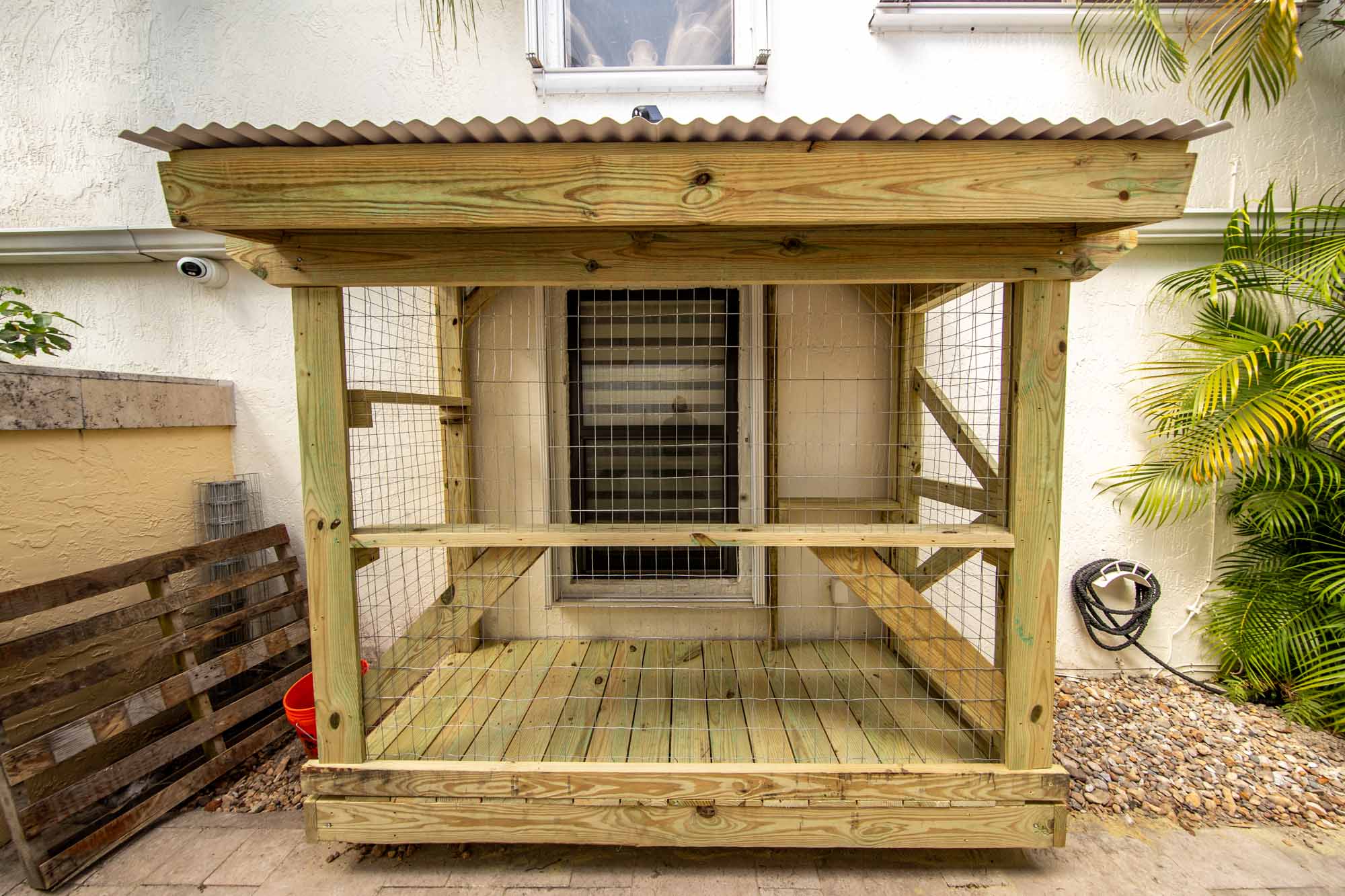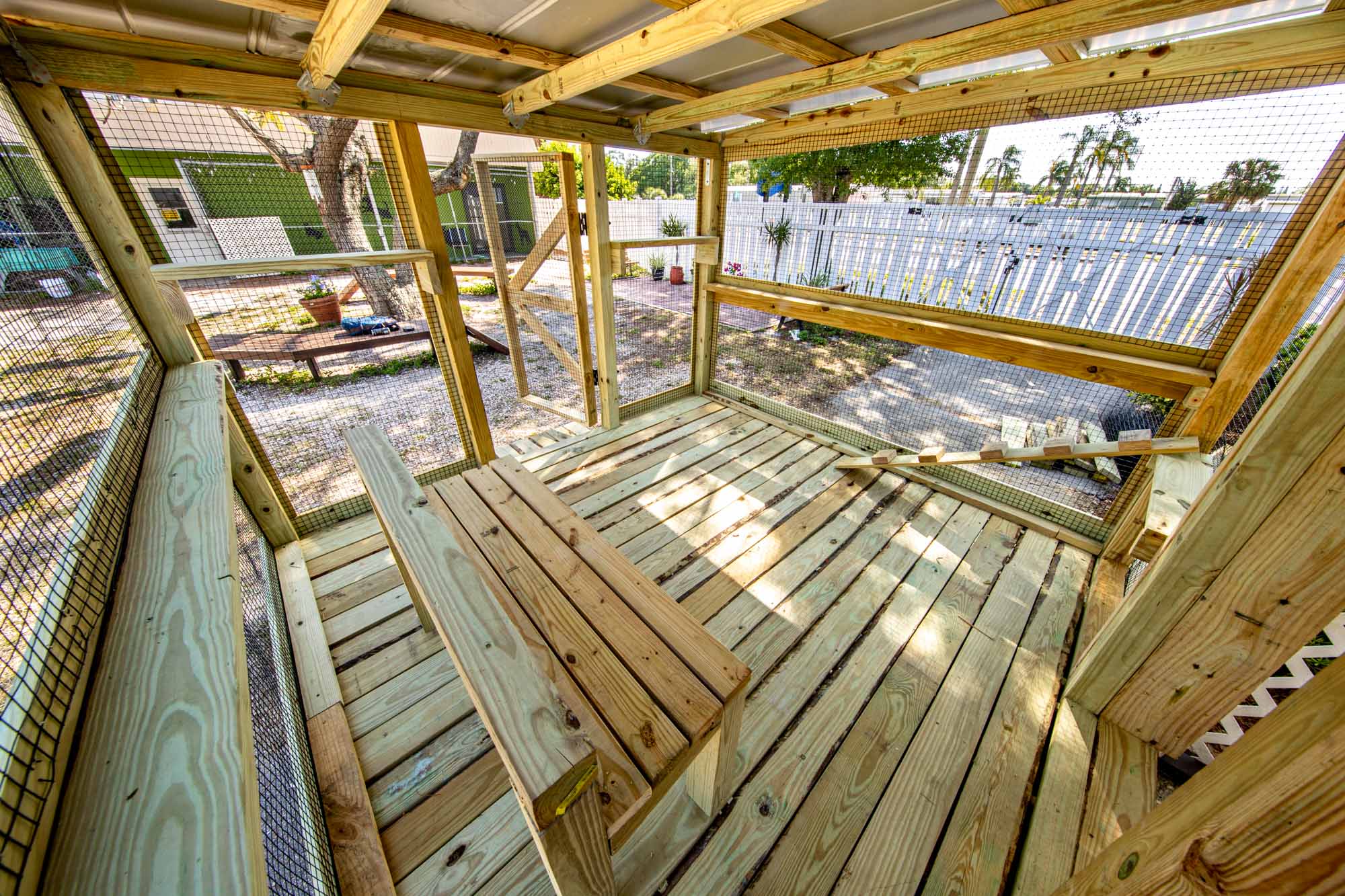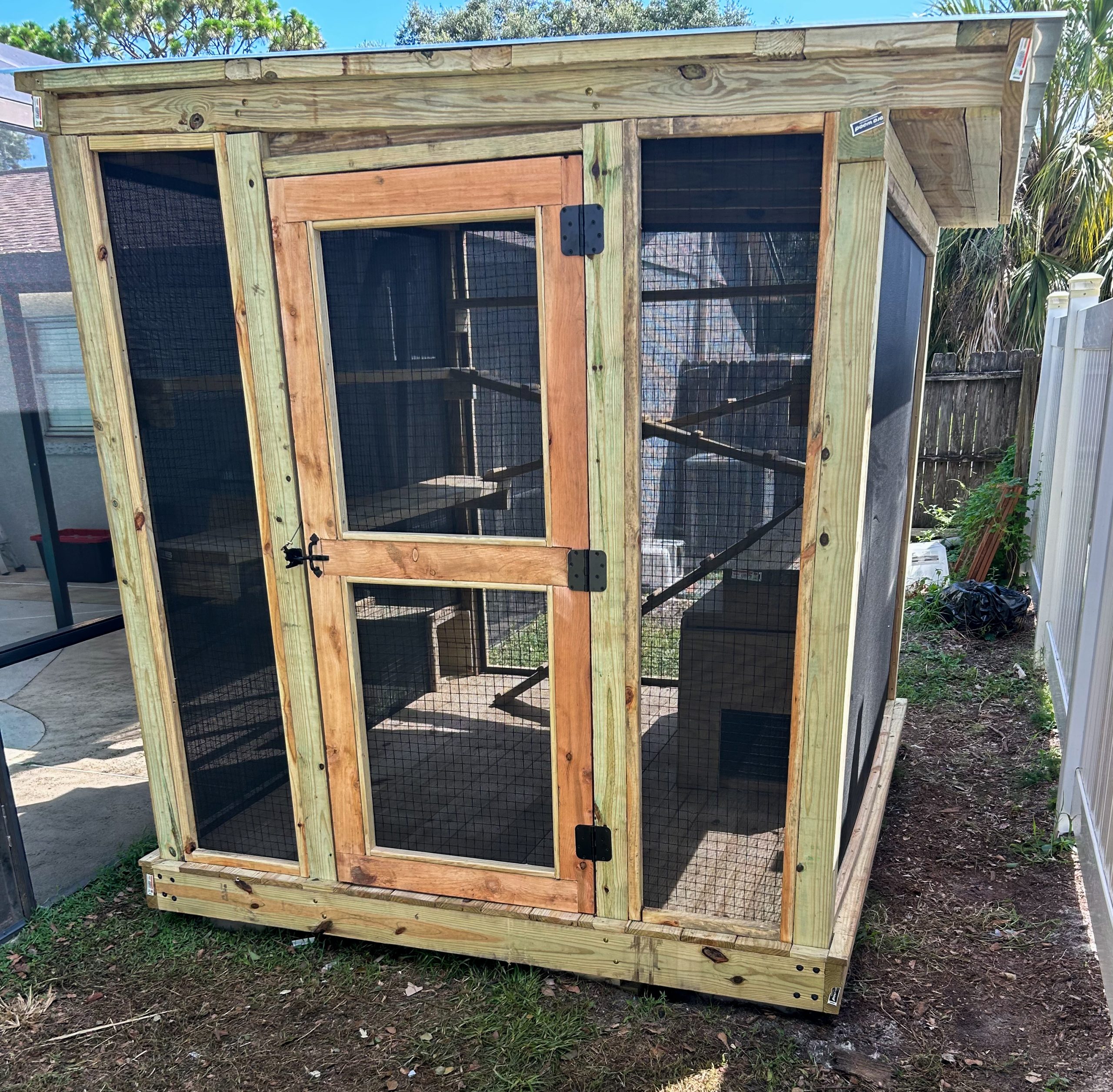 WATCH our catio walkthrough video of two large catios we built in Brooksville, Florida for 8 lucky cats! 
Protecting Florida House Cats with Catios
List of wild animals in Florida that threaten cats 
Fox
Bear
Racoon
Panthers
Rattlesnake
Bobcat
Alligators
Raptors
Dogs
We are proud to partner with Humane Society of Greater Miami and for every outdoor catio we build in Miami, we donate 1% of the revenue to them. For all catio customers that come directly through Humane Society of Greater Miami, we donate back 5% of the catio sale. We encourage our customers to give back to humane societies since every dollar goes to the goals of solving pet homelessness and improving pet health.