Cats are known for their discerning taste in food, but did you know that some foods can be harmful to their health? Providing a balanced and nutritious diet is crucial for maintaining your cat's health, and with a catio, you can give them access to fresh greens and other healthy foods to supplement their diet. In this blog post, we'll explore the connection between catios and nutrition, and what cats can and cannot eat.
How Can a Catio Improve Your Cat's Nutrition?
One of the benefits of a catio is that it allows your cat to have access to fresh greens and other healthy foods. Cat-friendly plants like catnip and cat grass can provide additional nutrients, aid digestion, and help reduce hairballs. In addition, by providing an opportunity for your cat to hunt and catch bugs, you can supplement their diet with a natural source of protein.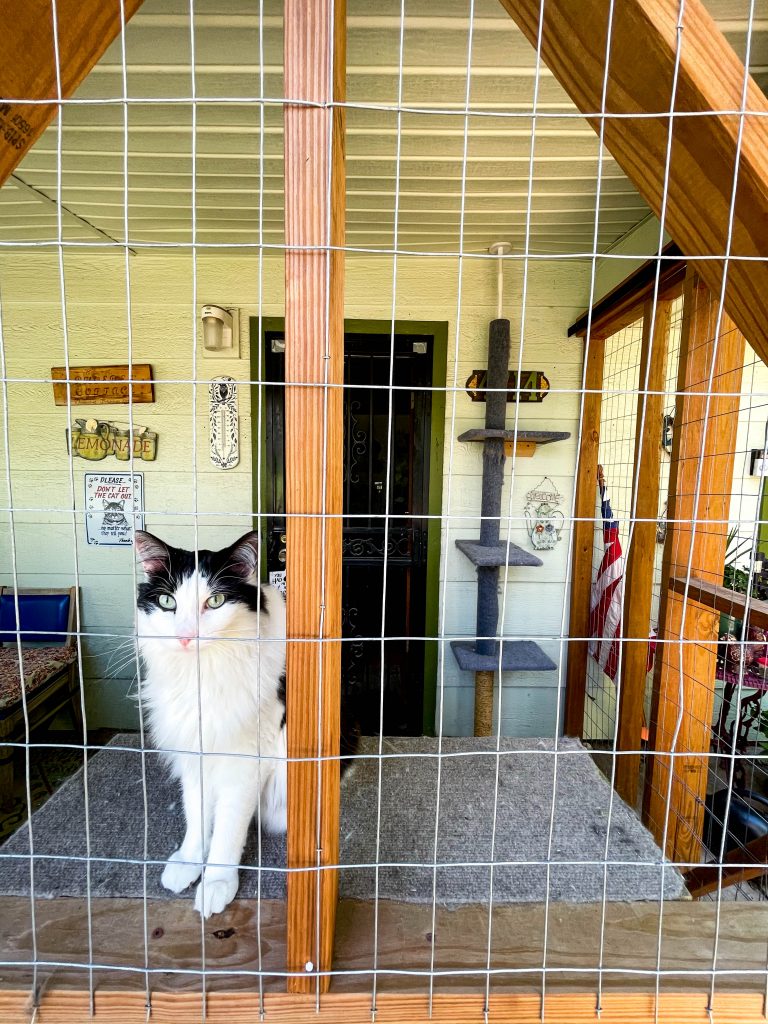 Cats are obligate carnivores, which means that they require a diet that is high in protein and low in carbohydrates. A balanced and healthy diet for your cat should include high-quality protein sources like meat, poultry, or fish. Wet food is a great option because it has a higher moisture content, which can help prevent urinary tract problems and promote kidney health.
In addition to meat, cats can also eat some fruits and vegetables. Carrots, peas, and green beans are all safe options, as are small amounts of cooked sweet potato or pumpkin. Some cats also enjoy eating small amounts of plain yogurt, but it's important to check with your veterinarian to ensure that your cat doesn't have a dairy intolerance.
What Should Cats Avoid Eating?
Some foods can be harmful to your cat's health and should be avoided. Chocolate, caffeine, onions, garlic, and grapes are all toxic to cats and can cause serious health problems. Additionally, many plants, such as lilies, poinsettias, and ivy, can be poisonous to cats, so it's important to research which plants are safe and which ones should be avoided.
We answered common nutrition FAQ's asked by cat owners:
In conclusion, a catio can provide a safe and healthy environment for your cat to enjoy a variety of foods and activities. By incorporating cat-friendly plants and providing opportunities for your cat to hunt and catch bugs, you can supplement their diet and promote their overall health and wellbeing. Remember to always provide a balanced and nutritious diet and avoid feeding your cat foods that could be harmful to their health. With a little planning and care, you can help your cat live a happy, healthy, and active life in their catio.